I'm Kiera. I'm 22. I call NYC my home. I'm a dreamer, a music lover, a picture taker, and a charity: water volunteer. I'm also studying Gender & Sexualities at a CUNY school. I can be very sarcastic. I love traveling, but I haven't had the chance to go very far. I enjoy making friends and would like to think of myself as a nice person. I like writing letters and collecting weird postcards. My favorite bands are Foxy Shazam and the Bouncing Souls. I go to a lot of concerts, you'll probably see me at one someday. This is also (at times) a place for me to dump my thoughts. Luckily, the "read more" button is a wonderful thing.
My ask box is always open. I encourage some good conversation, so please invade my brain and don't be a stranger..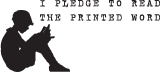 Talk to me.
July 28, 2014
July 28, 2014
THIS!!

love this. This makes me so happy.

What a fucking brilliant idea.
July 28, 2014
Spotted this on Rotten Tomatoes' collection of SD Comic-Con 2014 photos! I'm gonna assume these three (I like imagining there was a baby in the Minimoose) died of the relentless heat. Fun though!
(Source: rottentomatoes.com)
July 28, 2014
One of the best cosplays at this year's Comic-Con. [via]
July 28, 2014
July 28, 2014
July 28, 2014
July 28, 2014
give me the reasons not to reblog this.
(via swiftish)
July 28, 2014
Well, you did.