I'm Kiera. I'm 23. I call NYC my home. I'm a dreamer, a music lover, a picture taker, and a charity: water volunteer. I'm also studying Gender & Sexualities at a CUNY school. I can be very sarcastic. I love traveling, but I haven't had the chance to go very far. I enjoy making friends and would like to think of myself as a nice person. I like writing letters and collecting weird postcards. My favorite bands are Foxy Shazam and the Bouncing Souls. I go to a lot of concerts, you'll probably see me at one someday. This is also (at times) a place for me to dump my thoughts. Luckily, the "read more" button is a wonderful thing.
My ask box is always open. I encourage some good conversation, so please invade my brain and don't be a stranger..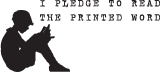 Talk to me.
October 1, 2014
October 1, 2014
shout out to the peaceful skeleton communitity
(via petitesser)
October 1, 2014
(Source: darkseid-for-president, via macabrecharade)
October 1, 2014
Johnny & Sid - 8 th December 1977 - Stokvishal , Arnhem , Netherlands .
(via ineedshocktreatment)
October 1, 2014
so I was thinking that mark ruffalo sounds a lot like mark buffalo, and then i decided that i obviously wasn't going to be the only one who thought about this. so i typed 'ruffalo the buffalo' into google images and i found these…

i don't know why but it made me happy 

I don't know why but it makes me happy too.
October 1, 2014
October wishes…
(via emotionalbiftec)
October 1, 2014
Elliott of Little Punk People catches up with one of his favorite guitar players and singers, J Mascis of Dinosaur Jr.
October 1, 2014
WHY ARE NONE OF YOU FUCKERS FLIPPING SHIT?!?

NASA HAS DECLARED PLUTO A PLANET AGAIN

IT HAS MOONS!!!!! IT HAS MOONS!!!!!!!

WHAT. WHAT! PLUTO YOU FUCKING DID IT!

VIVA LA PLUTO, YOU DID IT!!!

THE UNDERDOG

I can't find a source. Does anyone have any? I won't believe it until I get a source.
(via thekai-ell)
October 1, 2014
October 1, 2014
Look at what the fuck we got in the mail this morning. Less than a month away until the dopest cookbook ever drops.

Preorder your copy now or get left behind this fall.  
(via thekai-ell)