I'm Kiera. I'm 22. I call NYC my home. I'm a dreamer, a music lover, a picture taker, and a charity: water volunteer. I'm also studying Gender & Sexualities at a CUNY school. I can be very sarcastic. I love traveling, but I haven't had the chance to go very far. I enjoy making friends and would like to think of myself as a nice person. I like writing letters and collecting weird postcards. My favorite bands are Foxy Shazam and the Bouncing Souls. I go to a lot of concerts, you'll probably see me at one someday. This is also (at times) a place for me to dump my thoughts. Luckily, the "read more" button is a wonderful thing.
My ask box is always open. I encourage some good conversation, so please invade my brain and don't be a stranger..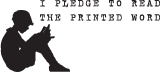 Talk to me.
September 18, 2014
THE BASS, THE ROCK, THE MIC, THE TREBLE

I LIKE MY COFFEE BLACK JUST LIKE MY METAL
(via theboardwalkbody)
September 18, 2014
I've never been more emotional about any social media post in my entire life

UPDATE: guys Beth Broderick tweeted yesterday that this Salem is THE SAME SALEM!!! He's 20 years old man!!!! 20!

That Salem is still kicking is all I care about.
(via tinanisoptera)
September 18, 2014
"My anaconda don't …"

"My anaconda don't …"

"My anaconda don't want none unless you got buns, hun!"

(via princessspunx)
September 18, 2014
(Source: panic-in-the-streets-of-london, via marianaeatscake)
September 18, 2014
September 18, 2014
September 18, 2014
September 18, 2014
this will always be my favorite vine ever
(via brandonpozo)
September 18, 2014
September 18, 2014
(Source: boldxwillxhold, via thekai-ell)