I'm Kiera. I'm 22. I call NYC my home. I'm a dreamer, a music lover, a picture taker, and a charity: water volunteer. I'm also studying Gender & Sexualities at a CUNY school. I can be very sarcastic. I love traveling, but I haven't had the chance to go very far. I enjoy making friends and would like to think of myself as a nice person. I like writing letters and collecting weird postcards. My favorite bands are Foxy Shazam and the Bouncing Souls. I go to a lot of concerts, you'll probably see me at one someday. This is also (at times) a place for me to dump my thoughts. Luckily, the "read more" button is a wonderful thing.
My ask box is always open. I encourage some good conversation, so please invade my brain and don't be a stranger..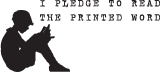 Talk to me.
April 25, 2014
Clinical Trials brought some friends to their show (at CAKE SHOP NYC)
April 24, 2014
Shot a couple of dirty dogs tonight. It's been way too long since these two have hung out around here. #latergram #cadaverdogs @cadaverfuckingdogs (at CAKE SHOP NYC)
April 24, 2014
Done by Karrie Arthurs.

@thepaperweight
(via jensenfaye)
April 24, 2014
April 24, 2014
April 24, 2014
Excellent.
(Source: srsfunny, via theboardwalkbody)
April 24, 2014
"What's your greatest struggle right now?"
"Hitting a kick flip."
"Getting my average past 90."
"Getting some vagina."
"Me too."
April 24, 2014
April 24, 2014
Arthur Rackham

What's up with all the sex and violence in children's books? Hear some of the world's best children and YA authors discuss at the PEN World Voices Festival.
(via alleycakes)
April 24, 2014
dont even ask just put your mind in a suspension of disbelief and click play

what did i just watch
(via emotionalbiftec)