I'm Kiera. I'm 23. I call NYC my home. I'm a dreamer, a music lover, a picture taker, and a charity: water volunteer. I'm also studying Gender & Sexualities at a CUNY school. I can be very sarcastic. I love traveling, but I haven't had the chance to go very far. I enjoy making friends and would like to think of myself as a nice person. I like writing letters and collecting weird postcards. My favorite bands are Foxy Shazam and the Bouncing Souls. I go to a lot of concerts, you'll probably see me at one someday. This is also (at times) a place for me to dump my thoughts. Luckily, the "read more" button is a wonderful thing.
My ask box is always open. I encourage some good conversation, so please invade my brain and don't be a stranger..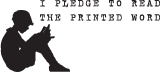 Talk to me.
October 17, 2014
I've recently acquired some great records. Bet you can't guess which one was found in a thrift shop!
October 16, 2014
i've been so busy lately that i keep forgetting about this site and i'm not mad about it
October 12, 2014
food should be free. water should be free. housing should be free. power, fuel, electricity should be free. basic necessities should be free.

the idea of "people should have to work for a living" carries the implication that some people deserve to die
(via no-productivity)
October 12, 2014
October 12, 2014
October 12, 2014
October 12, 2014
(via alleycakes)
October 12, 2014
people seem to think that "pro-choice" means that you would get an abortion if the situation came about.

that's not the case.

you can be pro-choice but not personally believe in abortion.

pro-choice is just the belief that others should be able to choose for themselves whether or not they want/need an abortion.

people confuse pro-choice and pro-abortion

like.. the word CHOICE is in there for a reason
(via thequinncessfabray)
October 12, 2014
This cannot be on tumblr enough.
October 12, 2014
2014 San Diego Comic-Con Cosplay - The Joker, punk version.

I LOVE THIS SO MUCH AND THIS PERSON IS SO CUTE
(via kaleiopus)